The world needs you to be everything you dream of!
Learning who we are through one perspective is like listening to one musician and thinking we know music.
We are given many perspectives to explore and develop ourselves, why wouldn't we use as many of these maps as we can get our hands on?
I have a plethora of maps right here and I would love to show you yours!
Let's walk together towards your dreams, I'll hold the light for you.
And then we celebrate!
WE EXPLORE TO RESTORE.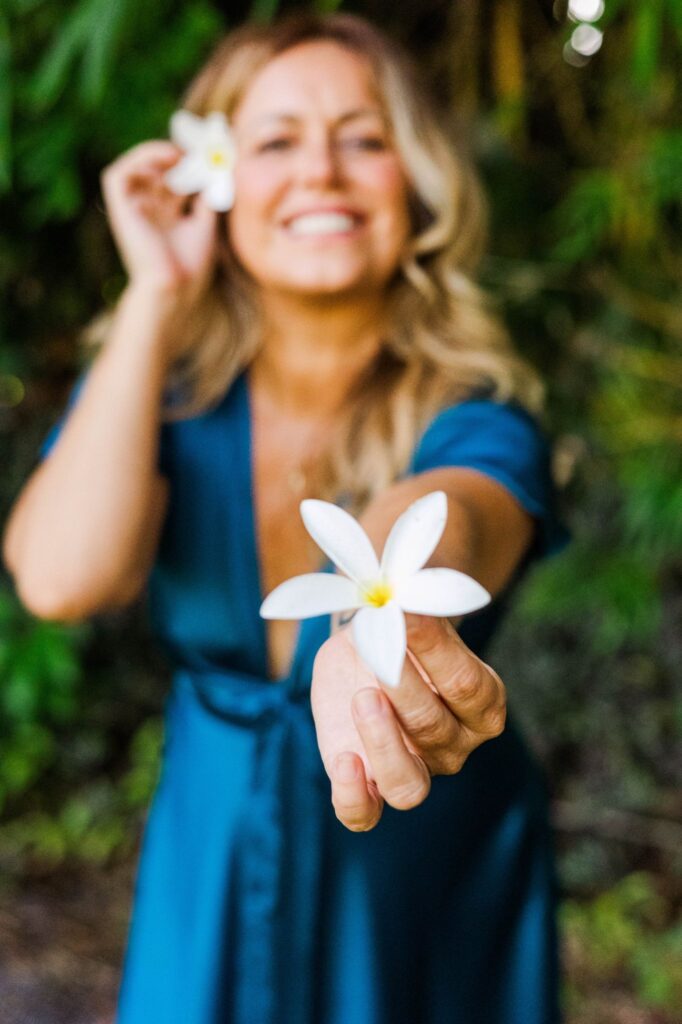 HI THERE!
I am Samantha Jones Darling, a world explorer, writing mentor, two time published author, spiritual teacher, storyteller, and event planner. I am the creator of the educational experience, We Explore to Restore Travel Academy: A school for life across the globe, starting right where you are.
I love to write about the delicious moments of my worldwide scavenger hunt, so the taste of adventure and the mark of experience can live in my heart always. Sharing and teaching the love and wisdom I collect along my path is my way of serving humanity!
I am a born leader and I have been chosen to lead us into connection, confidence, and celebration.
I have been working in this field of dreams for over 20 years and am a committed activist of becoming your own authority and celebrating life's moments with passionate enthusiasm.
.
We Explore To Restore Academy
We Explore to Restore Travel Academy: A school for life across the globe, starting right where you are. WE2R is built on a foundation of self-exploration leading to self-restoration. We explore the world around us, we explore the world within us, and the knowledge we uncover guides us to our inner knowing and our true nature, which is self-restoration. I believe that we all have one sole/soul purpose, to become sovereign and driven by our own unique inner authority.
The awesome power of storytelling brings us new ideas, new rituals, and new personal customs through entertainment, inspiration, and hope!
Storytelling has been used by cultures worldwide to highlight the challenges we face and offer solutions that heal us. Storytelling is more than just words from my lips, or paragraphs on a page, it's carefully crafted journeys of inspiration and wisdom woven into interesting experiences with insightful moments.
Ladder To Lightness
The Sunset on Malibu
"I started this story and couldn't put it down. Samantha's journey is inspiring. Her mix of intimate details and positive energy left me craving more. I can't wait to dive into Ladder to Lightness."
– Mark J. Ford
"From page one, Samantha bears her journey and brings insight and solace through every chapter."
– Allan Witt
"Samantha shares the inspiring story of how she transformed her life from one of constant striving that led to emptiness, exhaustion and self-destructive habits to a life filled with purpose, connectedness and healing."
– Ken
"The Sunset on Malibu is a thorough and thought-provoking page-turner. This book takes a seeker on a journey to self-discovery. I read this cover to cover in 1 day. – Ariell"
– Justin Gratton
"So we'll written. Samantha Jones shares her struggles and her path to finding her way back to who she is and it's entertaining, educating and soulgrippingly interesting.
This book is a must read!"
–
Mariah Wolfe
"Couldn't put it down. Read it in two nights and was still hoping to read more from this entertaining and uplifting author. She takes your hand and guides you through her remarkable journey with humor, humility and insightfullness."
– Danny Poulos
"Samantha offers so many practical tips and ideas to keep moving toward one's personal best. Vulnerable and bold, highly recommend this read and insight!"
– Jillian Downing
"A fascinating, eye-opening and enlightening journey to a place few of us have experienced. You will root for Samantha on her journey from darkness and loneliness to survivor and even warrior."
"After reading her book, I felt deliciously compelled to prepare breakfast for me, that's right "just for me"! No buttered toast, no quick bagel today, a real treat! If you haven't had the opportunity to read her book, The Sunset on Malibu", it is inspiring and wide open."

– Tammy Crandell
"Samantha is a spiritual teacher, and her insights are amazing. I had to put this book down a few times to just think and contemplate what I had just read. It hit me straight in the gut. While her stories might be unique, her conclusions are intense and universal."
"I'm so impressed with the writing. It's beautiful and has a great atmosphere. Samantha's own happiness and trust in herself shows and with no bitterness or resentment. It's a beautiful book. Wonderful."
"I could feel the author's transformation like I was with her on her journey. She tells her story with an open heart and I could feel what she went through. Samantha is a brave heart. It's not easy to conquer your own mind with all that physical, mental, emotional, and social conditioning. It takes inner strength and zeal to love life, and of course, self-love to come out of the darkness victorious. I salute the author's courage and how she dealt with the transition and with learning when things were changing every minute."
"It's already a bestseller because it inspired me. I lost my father due to alcohol and my brother because of drugs. Samantha's story gives hope."
"I would encourage you to buy and read it today. It was sensationally honest, open and encourages self recognizatiion and healing. A story to slow us down. I truly enjoyed the read!"

– Tammy Crandell
"Malibu is a place of healing, a city of refuge. Samantha beautifully describes the detailed process of her journey in treatment. She speaks her truth in love with vulnerability and courage. She embraced the darkness, her shadow-self, and in doing so has entered into the light and shines brilliantly. She sets an example that by learning to love yourself through determination, openness, and forgiveness, people can change. This book is a must-have for those who need a truthful guide and recipe for living their best life."
"This book spoke to my heart. It made me realize I needed to settle certain things I had buried and put so far back. It was cathartic and soul-touching. Most of all it made me realize that time, life, and love are precious, so we need to make the best of that we are given. After reading, my husband asked what I had been doing, and told me I looked 'lighter!'
"I think everyone should read The Sunset on Malibu—I told my friend who coaches basketball her entire team should read the book, and I suggested to a friend who struggles with drinking they read it right away."
"I saw myself in Samantha's story and felt healed, just by reading it."
SAMANTHA LIFTED THE VEIL. SHE HELPED ME FIND THE POWER INSIDE OF MYSELF THAT I HAD BEEN IGNORING. I FINALLY GAVE MYSELF PERMISSION TO SAY "YES" TO EVERYTHING THE UNIVERSE WAS OFFERING AND MY LIFE IS FOREVER CHANGED!
TO WHOMEVER MAY READ THIS, THERE IS A REASON YOU WERE LED TO SAMANTHA, SHE IS AN INCREDIBLE HEALER.
– Vinny.
My mission is to inspire humans to look inside . . .
My mission is to help you uncover your sacred gifts, talents, and destiny while preparing you with the tools needed to thrive abundantly on earth!
My mission is to speak the truth about the darkness we all possess and teach my students of all ages how to release their own energy blockages…uncovering the love and joy in all of our hearts.
My mission is to create worldwide Ambassadors of Connection and Confidence who will make their individual ways around the globe radiating success like sunshine.
Put your sunglasses on, it's getting bright over here!
What I've been talking about lately
THE PODCAST
We Explore to Restore
Love is taking a moment to breathe….
I would love to share my ultra-relaxing 2 minute guided meditation with you!
Complete with real sounds from Hawaii that I collected myself and my soothing voice.
Take a moment and breathe in the love you deserve.